Premium Honey
A smooth elegant taste designed to elevate any recipe.
Curating perfection
Lignum Honey sources 100# natural raw honey from the finest apiaries in Jamaica.
Best Ingredients
The perfect choice for recipes utilizing the richest of ingredients.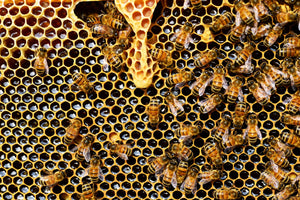 Raw & Infused Honey
Step into the world of Lignum Honey and indulge in the exquisite art of honey-making, where each jar is crafted with unparalleled precision and the warmth of the authentic Jamaican culture. Immerse yourself in a honey experience like no other, as you explore our exceptional range of raw and infused honey varietals. Every spoonful of Lignum Honey is a tantalizing journey of taste, texture, and aroma, meticulously cultivated to bring you the finest quality honey. Discover the essence of sweetness with Lignum Honey and elevate your taste buds to new heights.
Shop Now
The Best Combo The honey and pepper balance is absolutely perfect. This is amazing for my cheese boards. Just amazing.
Renee
Amazing GiftI bought this as a gift for a co-worker for Christmas and it was amazing. The package included information about the honey and the packaging was very stylish and presentable. It was a great way for someone who has never heard of Lignum to sample all of the wonder flavours of honey available.
Andre
Best honey flavour A perfect blend of spicy and sweet this honey can take your dish to the next level. I used it as a topping on my crepes and I can not describe how tasty it turned out. Next time I am gonna try it with my pancakes!
Ami
BLESSED!! Tried this honey for the first time last year and since then it's the ONLY brand I buy! I never used to be a honey person but I'm using this in so many things now!! Trust me once you try it you can't go back!! SOOO GOOD!! 😍😍
Kanesha P.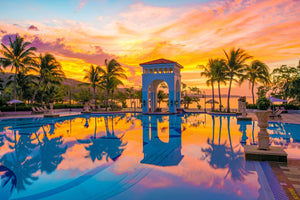 Liquid gold
Jamaican honey is widely considered to be the best in the world because of its mineral rich soil, abundant floral, and nutrient rich plants that flourish there, many of which are exclusive to the island, resulting in honey that's high in antioxidants and flavor.
Liquid Gold
Indulge in the golden nectar of the island with our 100% organic, raw Jamaican honey, crafted to heal your body and tantalize your taste buds. Each jar is packed with an array of antioxidant-rich ingredients, carefully selected for their flavor-forward profiles, providing a natural remedy to numerous ailments and promoting overall well-being. From an exotic addition to your favorite beverages and dishes to a healthier alternative to sugar, our Jamaican honey is the ultimate source of both flavor and nourishment. Savor the sweetness of the tropics and unlock the power of nature with every spoonful of our exquisite honey.