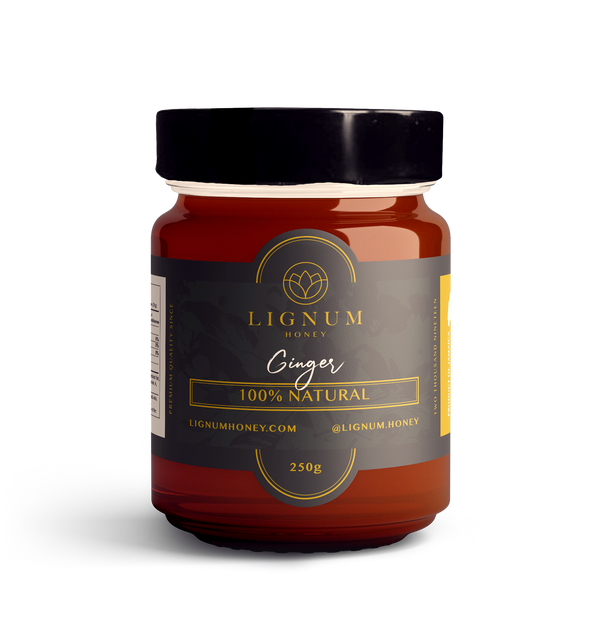 Ginger is a powerful herbal remedy for the fall and winter seasons. Infusing ginger in honey is a wonderful way to preserve the herbs healing qualities while extracting the nutritional benefits and makes the herbal remedy much more enjoyable than just taking it in a tincture.
Ways To Enjoy
Drizzle it over your favorite baked goods to add a sweet and spicy twist, or stir it into your tea for an extra burst of flavor. Infuse it into your cocktails for a unique twist on classic drinks, or even use it as a natural cough and sore throat remedy.

The possibilities are endless with this versatile honey! Whether you're looking for a glaze for a fresh lemon loaf or a delicious addition to your hot toddy, this honey is sure to impress. Don't settle for boring honey – add some excitement to your culinary creations today!