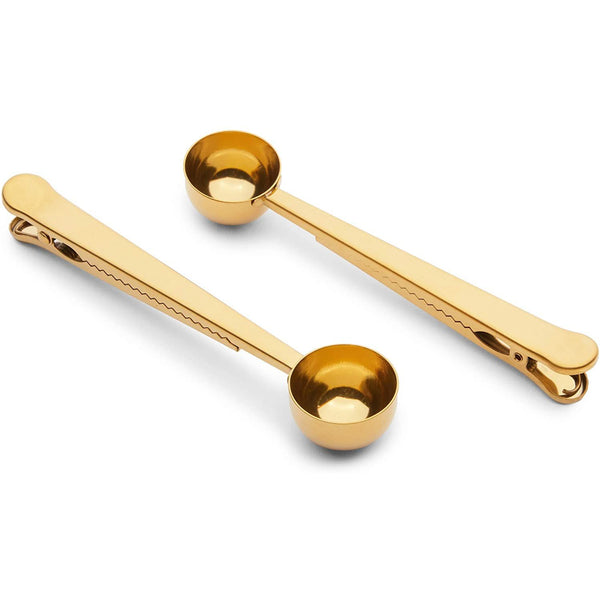 Lignum Gold Coffee Scoop Two-in-one Stainless Steel Coffee Spoon, Sealing Clip
Looking for a convenient and practical addition to your daily coffee routine? Look no further than our two-in-one New Coffee Scoop Stainless Steel Measuring Spoon with Sealing Clip, designed to keep your coffee, tea, sugar, or milk powder fresh and hygienic.
With its built-in sealing clip, this nifty scoop ensures that your coffee stays aromatic and flavourful with just one simple motion. And with its sleek design, it's perfect for both seasoned baristas and home brewers looking to elevate their morning ritual.
Don't settle for a stale cup of joe - try our coffee scoop today and experience the ultimate in convenience and freshness!