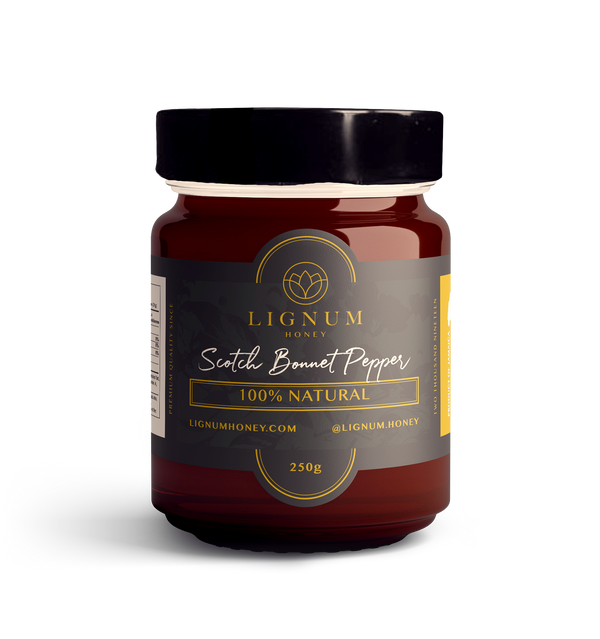 Scotch Bonnet Pepper Honey
Taste the Perfect Union of Sweet Honey and the Delectable Flavour of Scotch Bonnet Peppers. Enjoy Warm Floral Notes followed by a Delightful Citrus Heat in Every Spoonful!
Ways To Enjoy
This condiment is the perfect addition to your culinary repertoire, offering a sweet and spicy twist to your favorite dishes. Whether you're looking to add some heat to your meats, glaze your cheese platter, or spice up your cocktails, pepper honey has got you covered!

Take your taste buds on a tantalizing journey by drizzling this delectable condiment over your pizza, fruit, or even your ice cream. Infused with the perfect balance of sweet and spicy, it's the perfect addition to any marinade, sauce, or dressing, adding a depth of flavor that's sure to impress.

Elevate your tea or coffee game by stirring in a spoonful of pepper honey, and get ready for an explosion of flavours that'll have you coming back for more. Discover the endless possibilities of this delicious condiment and spice up your culinary creations today!